Thursday, November 26, 2009
giving thanks
i'm in arizona. my nose wishes it was in san diego, and is red, dry, and sometimes what one might call "bloody" in protest. but i'm thankful to be spending my favorite holiday in the bosom of a loving and often quirky family, albeit not my own.
happy thanksgiving, everyone. may your life be blessed the whole year through!
current mood:
nom nom nom nom
Tuesday, November 24, 2009
pink haze
a recap of the
san diego breast cancer 3-day
is coming. i promise. for now, how about some pics:
current mood:
awed and inspired
Monday, November 16, 2009
eeek!
for the months and months of preparations, i barely can keep ahead of myself on the 3-day quickly approaching this weekend.
i have no idea what to expect, and am simultaneously terrified and exhilarated for what lies ahead. special thanks to all who have donated towards the cure... look for an email coming to you post-event. and special-er thanks to R who will (hopefully!) be taking me to the event at
4am
on friday. yeesh.
current mood:
save the boobies!
Wednesday, November 11, 2009
is "happy veteran's day" appropriate?
it's easy for me to keep the middle east far far away from my everyday life, but i need the reminder every once in a while that it's there and it's close to home. i have a few dear friends who are serving in some capacity, and for some reason, today more than any other year, i've spent the day reflecting in gratitude for the work that they and their brethren do in protecting me, and especially each other.
i received the following email from a colleague explaining why we were getting a break in the middle of our work week. i hope it starts the reflection for you as well:
In case you are all wondering why you are getting Wednesday off instead of a Friday or a Monday, the following might explain it in somber terms. The First World War ended at 11 minutes past 11 a.m. on the 11th of November (11) (9.7 million soldiers and about 6.8 million civilians had died). I did a story at Stanford based on alumni letters archived in the Hoover Institution – the following I found to be astounding. Lieutenant Briggs was a balloonist, and he wrote it that day.

November 11, 1918,

We have been in the process of destroying some more or less picturesque shell torn French buildings, removing the debris in trucks and applying said debris to more or less impassable portions of the road.
Early this morning, an M.P. said that his captain told him that a Major passing in the night had said that his Battalion headquarters had received a wireless intimating that an armistice had been signed with Germany.
That event has been rumored for a week and has been discussed pro and con until every possible event has been anticipated and settled to our satisfaction and numerous bets have been laid. But now comes this M.P. with some straight dope and upsets half the company's ideas by finishing the thing.
A French car comes tearing down the road profusely decorated with French and American flags.
An American Major roars past in his car and cries "Fini la Guerre," which is to be interpreted "the war is over." We smile and repeat, "Fini la Guerre," to all passers.
But the guns boom refutingly.
The zero hour, eleven o'clock of the eleventh day of the eleventh month approaches. ""Fini la Guerre."
A truck driver going forward over an exposed section with ammunition looks at his watch. It is 10:30. Shells are breaking before and behind him. It would be ill-luck indeed to be picked off at the eleventh hour. But he dare not stop.
The American barrage increases to a frenzy. The Boche replies in kind.
10:45 and still those shells fall promiscuously about. This is too much so our truck driver stops, jumps, watch in hand, until 10:59 when firing ceases as if it were cut off by a knife.
The silence is so terrible that he hastens to start his engine to relieve his ears.
Airplanes leave the air. Gas masks are dropped. For the first time in four years the whole great battle line is at rest.
current mood:
grateful
Thursday, November 05, 2009
goooooooal!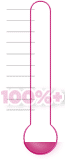 as much as i'd like to not love it, i have to admit that i totally appreciate having facebook in my life. case in point: i posted a status update to try to up my fundraising for the breast cancer 3-day that's happening in (eep!) just 2 weeks, and less than an hour later, my goal was met. granted, all i was asking for was $33.92 to get me to the final $500 i committed to bringing in, but the great part is that it came from an unexpected source... my favorite blue-eyed towhead from second grade, the one i used to chase around on the playground (not knowing what i'd do with him if i caught him :) geoffrey moss. he's not someone i see everyday or talk to, or even think about. but through the power of social networking, we connected.
THANKS GEOFF!!
if you think everyone deserves a lifetime, then help me fight for the cure, research and education! you can still donate: http://www.the3day.org/goto/btrozzi
current mood:
blessed
Sunday, November 01, 2009
meet the flintstones
not bad for starting at 8pm the night before...
((click on the pic above for more photos from all hallow's eve...))
current mood:
boo!
---